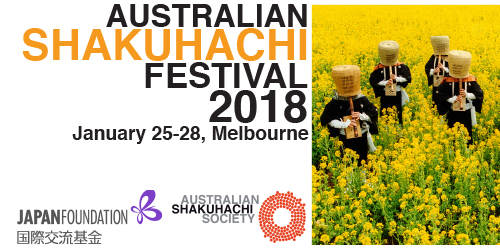 The Australian Shakuhachi Society is pleased to announce Australian Shakuhachi Festival 2018 (ASF18). Click above for more info.


ASF18 PDF flyers here:




Become a member today to support the Society, and get member discounts to workshops and festivals.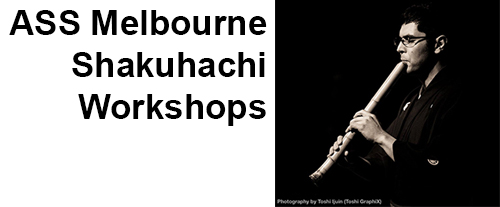 Come and learn shakuhachi at monthly ASS Shakuhachi Workshops in Melbourne, led by Lindsay Dugan.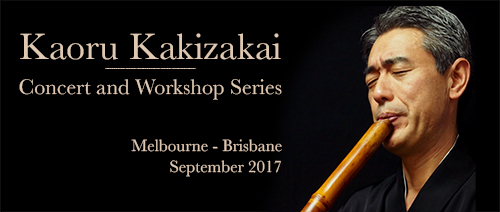 Kakizakai Workshops and Concerts in Melbourne and Brisbane, September 2017