ASS Melbourne Honkyoku Workshop, with Riley Lee
February 12th, 2017
The Australian Shakuhachi Society invites you to a one-day workshop to experience the art and sound of the Shakuhachi - the Japanese bamboo flute.

The workshop will be taught by Grand Master Riley Lee. In addition to teaching a honkyoku piece, Riley will also lead us through breathing and sound production techniques.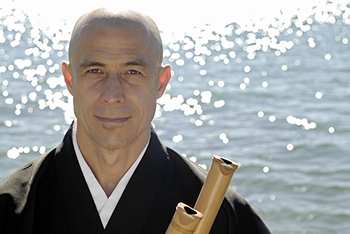 Please see News and Events for more information, or register below.
To complete payment and registration, please select an option. After submitting your PayPal payment, you will be re-directed to a page where you can download a PDF form and complete your registration.